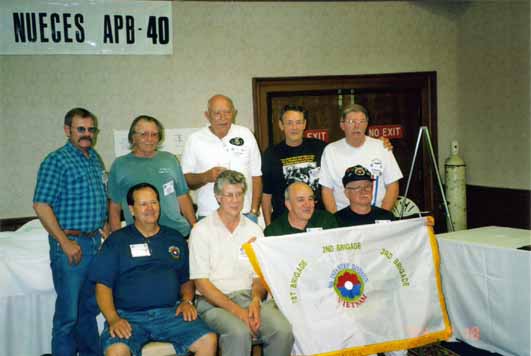 Ft. Mitchell Reunion - 2003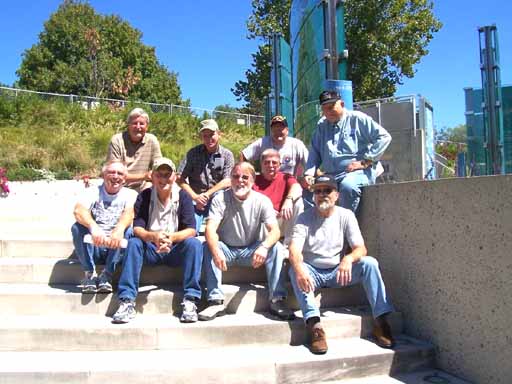 Indianapolis Reunion - 2005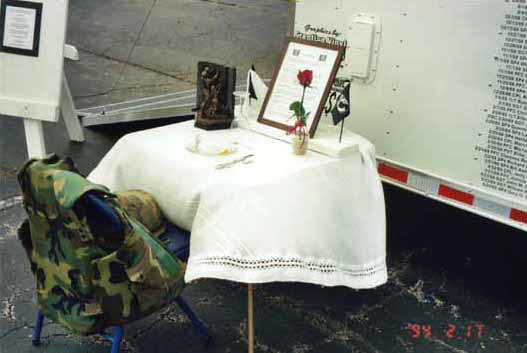 Table of Honor
[ Photos provided by Patrick Werner ]
2007 Reunions

We are all invited to the 2007 MRFA Reunion in Indianapolis, Indiana. It will be held from August 30th to September 2nd. Our own Jim Lehne has reserved us a "Hospitality Room" for the 2/60th so we can enjoy each others company once again. The MRFA Reunions are very large so you will feel most welcome and fit right in with other 9th I.D. units. To read more about the reunion click HERE.


A Co. 2/60th Reunion - Las Vegas
Imperial Palace Hotel
July 10- 12, 2007
The Imperial Palace Hotel, Las Vegas, NV will be our host for our Reunion.
Room Commitment - Presently, Imperial Palace - Las Vegas has the following commitment of rooms available:
Deluxe Rooms: Tuesday: 7/10/07 $59.00 - Wednesday: 7/11/07 $59.00 Thursday: 7/12/07 $59.00
Rate Information: Room rates specified above and below are net, based on single or double occupancy and subject to Clark County Room Tax, currently 9%.
2 days prior ok at $59.00 each night ( Sunday- Monday)
2 days post ok at $99.00 each night ( Friday- Saturday )
Deluxe Luv Tub Suite available at: $109.00 each week night (Sunday -Thursday) and $159.00 each weekend night (Friday and Saturday)
Deluxe King Suite available at: $139.00 each week night (Sunday -Thursday) and $189.00 each weekend night (Friday and Saturday)
Method of Reservation: Reservations can be obtained by calling our Room Reservations Department direct at ( 800) 800-2981. To obtain the special group rate, please have your guests identify themselves as being with Alpha Company 2 /60th, 9th Infantry Division.
Cutoff Date: Reservation information for all guests must be received by the Hotel prior to Monday, June 11, 2007 by 5:00 PM, PST. Any rooms remaining unassigned in your block will be automatically released on this day and returned to the Hotel for general sale.
Deposit and Payment Policy:
Individuals are responsible for room, tax and incidental charges. Individual reservations must be guaranteed by either a major credit card or a deposit equal to one night's room and tax.
General Hotel Policies: All guests will be required to post a credit card to secure their individual room accounts. In lieu of a credit card, arrangements can be made for daily cash posting.
The number of non-smoking rooms at the Imperial Palace is limited. As such, although every attempt to accommodate requests for such rooms will be made. we cannot guarantee availability.
Check In/Check Out: Check-in time is 3:00 PM and check-out time is 11 :00 AM. It is the policy of the Imperial Palace to house guests in clean rooms. If we are able to accommodate your guests earlier than the specified times, all efforts will be made to do so.
Click Here to View and Print the Registration From

Recon Platoons
Las Vegas, Nevada
June 22, 23 & 24
We are still searching for the right Hotel
We would like to invite anyone that served in Recon at Tan Tru.
They can contact me for additional details.
Mark Brockway
187 Williams Road
Fort Edward, NY 12828-4303
Phone: 518-638-8623
Email: brockway18@netzero.com
Photo from the 2009 Reunion: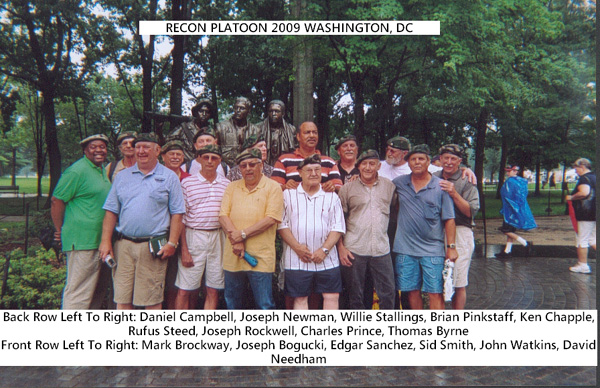 *** CLICK HERE FOR THE 2011 REUNION INFORMATION ***